At Piedmont Lithium, we recognize that everything people consume or have is either grown…or mined. Both require the use of land.
We are committed to the efficient use of land resources and have strategically designed our Carolina Lithium project to fully integrate our planned activities. This integration should allow for a more environmentally responsible profile as spodumene ore – the rock containing lithium – moves through the production process to become lithium hydroxide.   
We also are designing our project for progressive reclamation, meaning that we plan to reclaim the pits we dig, one by one, during the active project life to restore the land as soon as practically possible and prepare the site for post-operational use. Progressive reclamation is considered a best practice in the mining industry and is intended to leave behind self-sustaining ecosystems that support wildlife and traditional uses.  
Our Progressive Reclamation Plan
Our Carolina Lithium project is expected to include four pits that will be dug in a sequential order. As we move from one pit to another, we plan to backfill the previous pit. When the previous pit is full, we plan to begin filling the current pit with material from within the resource – essentially moving rock from one side of the pit to the other.
Our goal is to successfully repurpose the Carolina Lithium site in a way that benefits the community, allowing the property to be put to good use after our operations are complete. It could be a place for parks, trails, greenways, industrial uses, business uses, or a combination of any of these.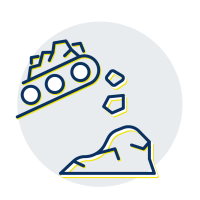 Of the four mines included in our Carolina Lithium project plans, we expect three to be backfilled with excavated rock from within the project site.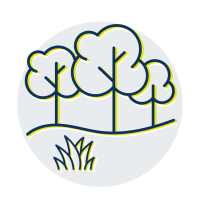 These backfilled pits will then be covered and planted with native vegetation.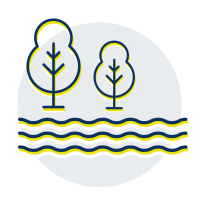 The North Resource pit is intended to be allowed to fill with water. We plan to own and maintain this resource in perpetuity as part of our manufacturing site.
How will Piedmont Lithium help guarantee reclamation activities?
In accordance with North Carolina mining permit requirements, we plan to post a surety bond as a financial assurance to the community that we will fulfill our reclamation obligations. The State of North Carolina determines bond amounts and will not release funds until we have proven that all reclamation requirements have been met. While the maximum amount the state can require for this bond is $1 million, we intend to provide a significantly higher bond amount as part of our Community Development Agreement with Gaston County. The details of this agreement will be determined in negotiation with the county.